Making Basel III Support Development in Emerging Markets and Developing Economies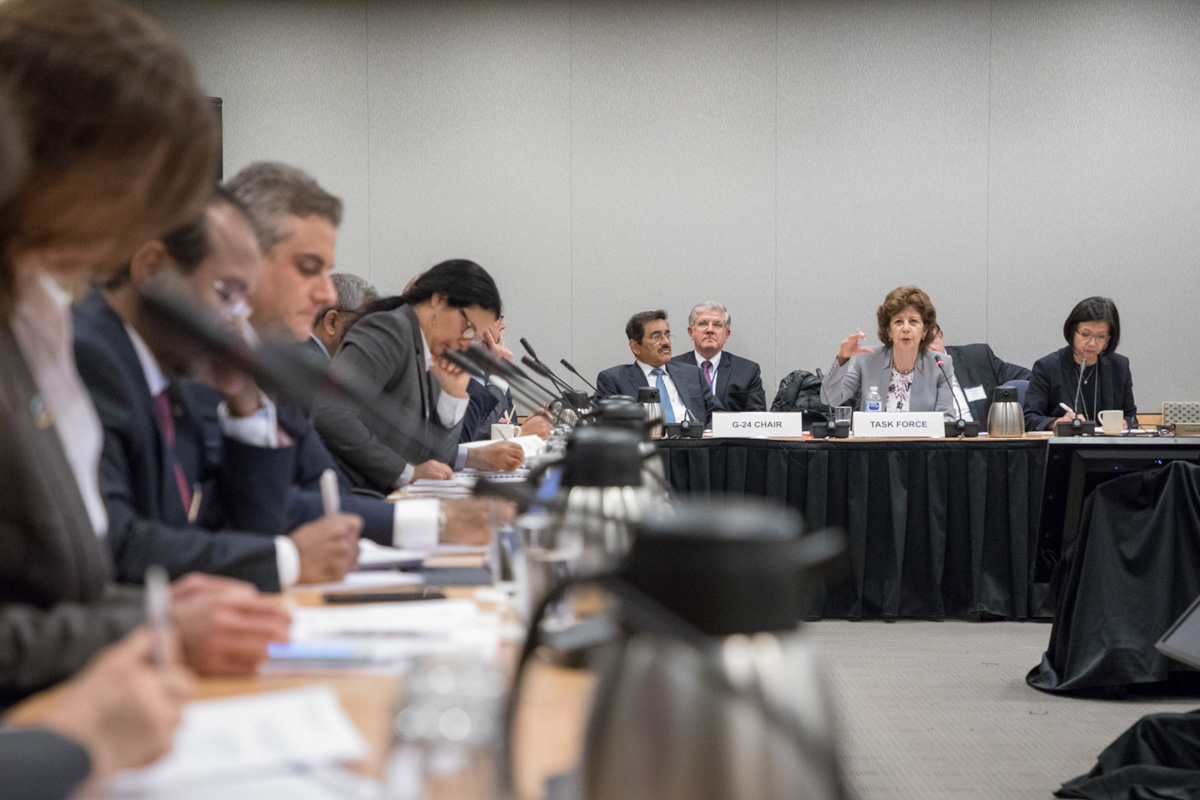 Joint G-24/Center for Global Development Roundtable on the Implications of Basel III Reforms in Emerging Markets - APRIL 18, 2018 - IMF Washington, DC.
A new CGD Working Group, composed of leading experts on Basel III and economic development, will assess the relevance, advantages, and challenges for emerging markets' financial stability derived from the global implementation of Basel III.
Following the global financial crisis that started in 2008, international standard-setting bodies—especially in Europe—under the leadership of the G20 set up a comprehensive reform agenda for improving the regulatory framework governing the activities of banks and other financial institutions. From these, recommendations by the Basel Committee on Banking Supervision (BCBS) under Basel III stand out due to the wide-ranging scope of the proposed regulatory reforms, including capital and liquidity requirements and limits on leverage and specific regulatory treatment for financial institutions that, due to their size, complexity of operations, and interconnections with other institutions, can pose greater risks to the entire financial system.
While initially designed for internationally-active banks, Basel III recommendations, which were finalized in December 2017, are expected to be adopted globally. A number of countries have already adopted some of the Basel III recommendations, but a large proportion of emerging markets and developing economies are significantly lagging behind. Credit rating agencies and multilateral organizations are taking notice and have been exercising pressures on these countries to accelerate compliance with Basel III standards.
But are pressures on emerging markets for the prompt implementation of Basel III justified? While there is wide recognition of the need to improve regulatory standards for achieving financial stability, a number of questions remain as to which of the proposed Basel III recommendations are appropriate for emerging markets and which might not be. For example, given large differences in the degree of financial market development between advanced economies and emerging markets, a common standard may not be suitable for all types of economies.
A new CGD Working Group will identify the components of Basel III and other related international regulatory reforms that might have current and potential undesirable consequences for emerging markets' growth and development and for the stability of their financial systems. Likewise, the group will advance specific recommendations regarding components of Basel III that merit adoption or adaption by financial authorities in emerging markets. The analysis will cover three dimensions:
The challenges posed by the implementation of Basel III in emerging markets on the achievement of key economic and financial goals, including: the development of local financial and capital markets, the capacity of central banks to undertake effective monetary policy, and the stability of domestic financial systems. Identification and analysis of these challenges will be a central focus of the research.

The implications for the volume, volatility, and composition of capital inflows to emerging markets derived from the adoption of Basel III and other recently enacted financial regulations in advanced economies.

The problems for financial stability and a leveled playing field for financial institutions resulting from the operation of subsidiaries of global banks in emerging markets. The issue here is to identify particular features of Basel III that might have unintended consequences on competitiveness of domestic versus foreign banks operating in emerging markets.
The Working Group is led by CGD senior fellow Liliana Rojas-Suarez with Thorsten Beck, professor of banking and finance at Cass Business School in London, as co-chair. The Working Group comprises leading experts from around the world with deep knowledge of Basel III, financial stability, and economic development. A forthcoming report will highlight the main findings and recommendations of the group.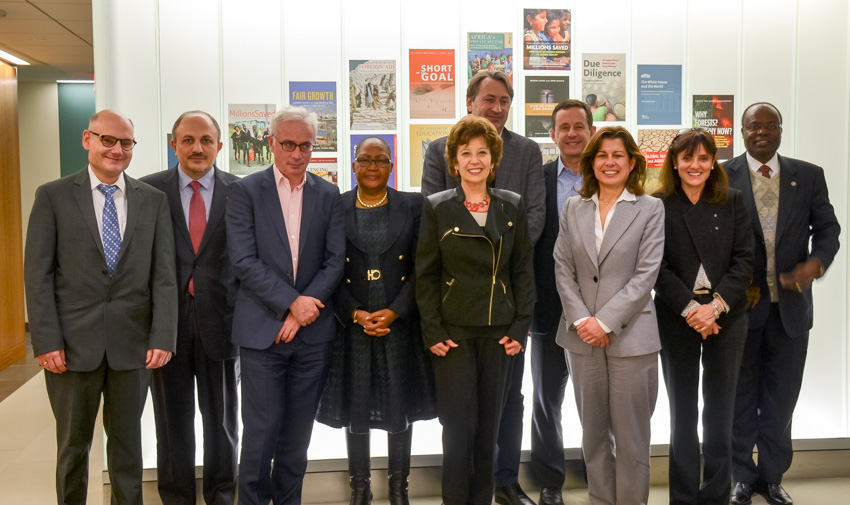 Basel III Working Group members pose after the first working group meeting.
Working Group Members
Click here for full biographies.
Liliana Rojas-Suarez (Co-chair)
Senior Fellow and Director of the Latin America Initiative, Center for Global Development.
Thorsten Beck (Co-chair)
Professor, Cass Business School; Research Fellow, Centre for Economic Policy Research (CEPR) and CESifo
Zeti Akhtar Aziz
Co-chair, Board of Governors of Asia School of Business and Former Governor, Bank Negara Malaysia
Jose De Gregorio
Professor, University of Chile and Former Governor, Central Bank of Chile
Maher Sheikh Hasan
Deputy Governor and Vice Chairman of the Board of Directors, Central Bank of Jordan
Patrick Honohan
Senior Fellow, Peterson Institute for International Economics and Former Governor, Central Bank of Ireland
Louis Kasekende
Deputy Governor, Bank of Uganda
Linah Kelebogile Mohohlo
Former Governor, Bank of Botswana
Ceyla Pazarbasioglu
Senior Director for the Finance, Competitiveness, and Innovation Practice, World Bank Group
Andrew Powell
Principal Advisor, Research Department, Inter-American Development Bank
Peter Sands
Research Fellow, Harvard Kennedy School and Former Chief Executive of Standard Chartered
Andrew Sheng
Distinguished Fellow, Asia Global Institute, The University of Hong Kong
Maria Soledad (Sole) Martinez Peria
Chief of the Macro-Financial Division, International Monetary Fund Research Department
Contact
Danial Muhammad dmuhammad@CGDEV.ORG